March 1 2021,
We are now in our 8th season of owning Sheffield Greens Golf Club. A lot has changed since Anne and I made the move to purchase the course and leave our home in the City of Burlington and it has turned out to be the best choice that we could have made.
To the many great members and guests that have chosen to golf at Sheffield Greens and support Anne and I, we thank you. To our golf league organizers and to those groups that chose us to host their tournaments, we thank you. You have all made our vision, well ok, mostly my vision of owning and running a golf course a dream that has become reality.
We are proud of both of our daughters. Ashlee earned her diploma in Engineering from McMaster University, is now working towards a Bachelor of Accounting and has great career with Hamilton Health Sciences. Jennifer has graduated from Fleming College Culinary Program and we are excited that she will be working with us full time this year.
In our first season we were given the best advice which was to join the Bobcaygeon Curling club. We have been members of the Curling Club now since the winter of 2014 and have really enjoyed playing in many of the leagues and club bonspiels. No matter when we curl we have found it to be both friendly and competitive but above all it is our favorite winter social activity. Anne and I are proud sponsors of the Leads and Seconds Bonspiel and we have had the privilege of hosting the Bobcaygeon Curling Club Golf Tournament.
Anne and I learned quickly that there was more to owning and running a golf course than we originally imagined. We have had challenges and successes and continue to learn from all of our experiences. We are committed to continuing our investment to make improvements to Sheffield Greens Golf Club and improve our member and guest experience.
Thank You again for everyone's support!
Tom & Anne Spence
March 1, 2014
Sheffield Greens Golf Club is under New Ownership for the 2014 season. The course has been purchased and is now privately owned by Tom and Anne Spence formerly from Burlington Ontario.
Tom and Anne have been married for 22 years and have two daughters, Ashlee and Jennifer. Ashlee is currently finishing a 5 year program for Materials Engineering at McMaster University, in Hamilton. Jennifer is in her first year of a two year program for Food and Nutrition at Humber College, in Etobicoke, and is considering a second program in Culinary. Tom works in Telecommunications for NEC Canada as a System Sales Engineer. Anne has worked as an office administrator in human resources, Accounts Receivable & Payable and has a lot of Customer Service Experience.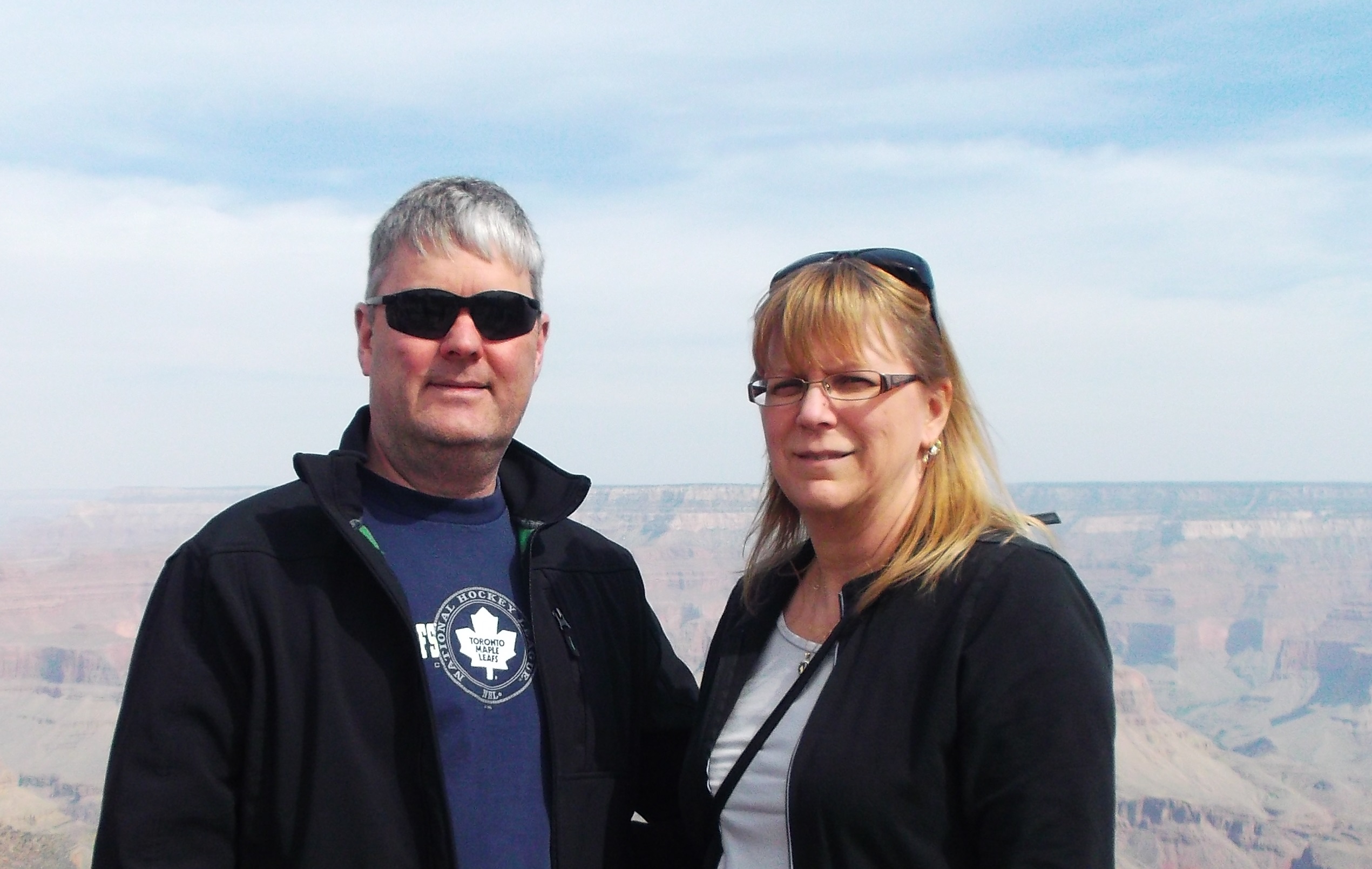 Tom and Anne Spence
Sheffield Greens Golf Club
Tom and Anne:
We have always wanted to buy a home in the Bobcaygeon area where we have many close friends that we have visited regularly over the last 25 years. We had not planned on purchasing a golf course as our means of moving to Bobcaygeon but when we learned that Sheffield Greens was up for sale Tom could not resist.
We are excited to start the new golf season and plan to open in spring, as soon as conditions permit. Follow us on Facebook and our New Website as we plan to offer for opening specials on Memberships and Spring Green Fees.
The Men's Business League will continue to be offered on Wednesdays, invitations to join are being mailed to last year's players.   If you are interested in joining or running a junior, ladies or men's league or just have a group that likes to play on a regular basis, please contact us as we would like the opportunity to earn your business.
A Snack bar is being added to the Clubhouse to serve light meals and refreshments, plans are also in the works to apply for a Beer and Wine license.
We are moving into the Golf Course farm house so please stop by and say hello or call us on the Sheffield Greens number at (705) 738-2567 or send us an email at [email protected] .We look forward to meeting everyone.
Check out our New Website www.sheffieldgreensgolf.ca
Follow us on:  Facebook www.facebook.com/SheffieldGreensGolf